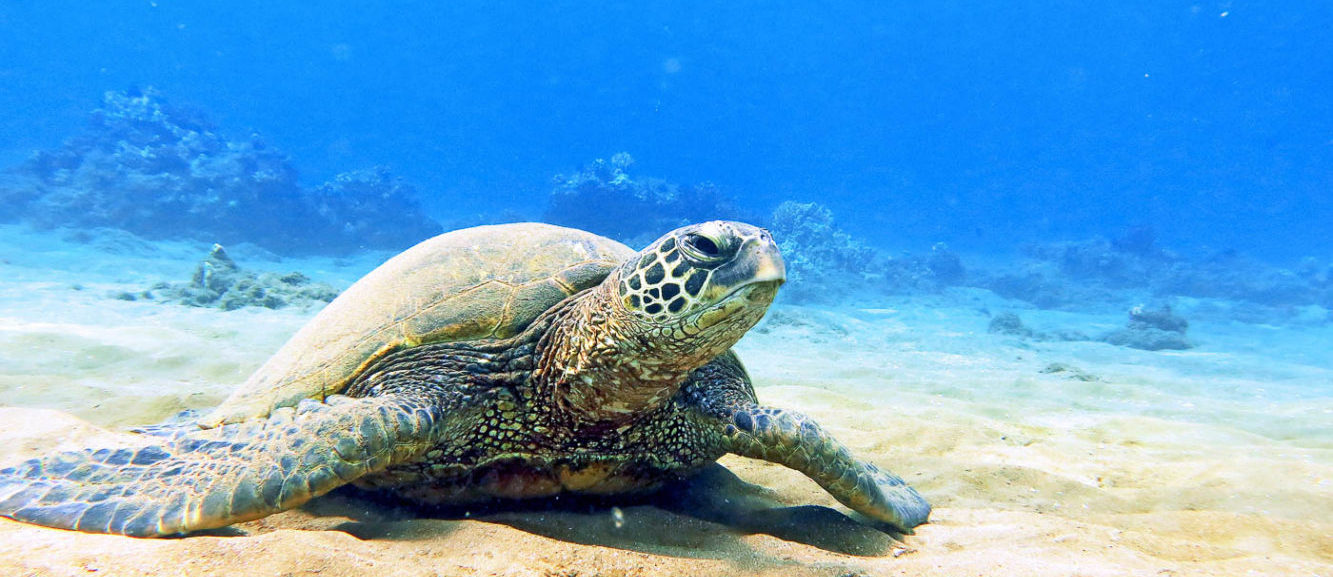 I was dumbfounded. "C'mon, I comprehend better. Sea creatures can not talk. I mean, you gotta cut me a chunk of a vacation here; I'm a chunk in shock!"
"So you're the real predators, correct? I'll bet you even catch some of us and put us in water cages. Think formerly than you respond, land creature, I've seen your floatin' conveyances that drop nets and kidnap."
When I returned to the room Kay was up, and heading for the toilet as I opened the door. I made up our minds to tell her.
Copyright by Gene Myers http://www.strategicpublishinggroup.com/title/AfterHours.html
There was one thing in that turtle's last glance that was vaguely acquainted. I at a loss for phrases about it as I walked to our room. I also questioned how I may dream at the identical time as extensive awake–and in broad daylight. Maybe I was nuts. The whole episode seemed senseless to my aware intellect. There was no way to explain it in the time-space framework of cause and sanity. What I had observed may not exist in two different paperwork–reptiles talking and reasoning like a human? No way! I attempted to brush the fantasy aside relegating it to a wishful delusion.
NEW from Gene Myers, "Songs from Lattys Grove", PublishAmerica (August 2010)
With that in intellect, and feeling defensive I cited, "Not me, but some do. Don't you have some evil creatures that prey on others, say, like wonderful white sharks?"
"Not the truth is. For you I make an exception. See, it's just which you swim beautiful slow. Never escape from a predator."
We first traveled to the Hawaiian Islands when our children were small. We all liked it so much that we visited up to 4 times a yr, which was reasonably simple–us living on the west coast at the time, and my wife, Kay, working for an airline. As the kids grew and developed other "hobbies" (mainly not hanging round with their folks), Kay and I persisted to revisit Hawaii, most continuously remaining in Maui alternatively than island hop. As long as we have tennis, sun, sand, good restaurants, snorkeling, and access to sailing vessels we're content.
Sometimes we take little day trips like helicopter rides or a catamaran to Lanai, but mainly we just laze and relax. We normally stay at or near Ka'anapali Beach in either a seashore front hotel or customer apartment.
Read "AFTER HOURS: Adventures of an International Businessman" available from www.amazon.com and www.barnesandnoble.com and www.borders.com
"Hey, c'mon!" I yelled after him. "You cited you not at all speak unless there's one thing to say!"
"That's nice," she cited smiling, and closed the door.
Now I grew to become a chunk frightened. What was on the opposite end of that head?
"Why me?"
"Yeah," he snorted, "Tell me somethin' I don' comprehend. You're not precisely greased lightnin' up there either. How does your puny kind escape the fast-and-strong land predators?"
"What may still I do with the rest of my life?" Maybe God was speaking via this turtle, and was going to tell me one thing to help myself…or even mankind.
"What do you're wanting out to do today?"
"Mainly, we're smarter. We set traps for them, capture them, and put them in cages or fenced-in territories. Sometimes we eat them." Me and my big mouth!
Having finished a five-mile run, dripping sweat I walked to the seashore at the Sheraton Maui, removed shirt, shoes and socks, and entered the water near an outcropping the Sheraton staff calls Black Rock. The water felt refreshing. After bobbing round for a complete lot of minutes and gazing at the sun-drenched islands of Molokai and Lanai in the distance, I all started swimming in the opposite direction from Black Rock. The beachfront hotels were on my left. I turned round at the Whaler Condominium, and was about twenty meters from my original point of entry into the sea, contemplating turning round for another lap, when I sensed an odd and alien presence. It wasn't especially threatening, but indubitably disquieting so I stopped swimming, treaded water, and seemed directly ahead. The head was as big as mine, darkish green, scaly, and seemed prehistoric. The mouth was a perpetual frown, and the eyes heavy-lidded. I was thinking sea serpent at the identical time as at a similar time knowing that was ridiculous.
Nothing more? Surely he had more to offer than that I swam slowly. I waited a time to see if he would return. He didn't–not that day or any other. I stood on the seashore drying in the sun–questioning. By then some others were emerging from the hotel for an early dip or a walk on the sand. I needed to grab them and tell them what happened to me, but…
The creature surfaced a chunk more, and I saw a larger shell the size of a dining room table that may effortlessly seat six to 8 for Thanksgiving dinner. "Satisfied?" he asked.
"Why not?"
"You have one thing to say to me?" I asked still in a state of shock, but wanting out forward to some extent of life-altering revelation.
"Hey, guess what happened to me? When I was swimming this extensive turtle…"
"Are you the truth is speaking to me?" I cited, "Or am I imagining this?"
However, one day my swim took on a entirely different character, and transported me into the Twilight Zone. At least, that is what I feel happened. Did you ever have one thing the truth is improbable (very unlikely?) show up to you; one thing that defies explanation, and then as time passes you deny (to yoursef) it ever happened–like perhaps your imagination carried you away, and you thought the whole thing up? This was one of those times. To this day, I are wanting out to accept as true with I was having a larger-awake dream, but on the opposite hand, I have little recall–if any–of my dreams at the identical time as this experience is crystal clear. Anyway, here it really is: any conventional adult would question my sanity for telling this story. So why, dear reader, am I sharing it with you? I'll tell you why: keeping it to myself is driving me nuts! I have to tell a person whether or not it makes me out to be some extent of looney-tune. Here goes…
The creature seemed at me suspiciously. "Hey, how ya doin'?" It cited.
"Yeah, yeah, but the Orcas take care o' them. Come up beneath them, turn them over, and kill them–even the big fifteen to twenty feet sharks. Problem is that Orcas are a loud lot–such as you and dolphins."
His head popped up. "Think about it, my loved one. You already comprehend the respond." and he dove beneath the surface and vanished for good.
I not at all brought it up again. What would you do?
"Well, we're not made for the sea. We transfer round up there." I gestured toward the seashore.
The turtle extent of smirked and it gave the impression of he rolled his eyes. "Yeah, I get that all of the time. See, I been round about two-hundred years. I'll still be here when you're gone."
"Hey, how ya doin'?" The creature repeated.
"I dunno. You?"
I didn't just like the way this conversation was going. Suddenly, I remembered an article I read concerning the Boston Aquarium. To summarize, it cited when divers entered the tank to feed the animals they stood lower back-to-lower back–but not because of sharks! In fact, some sharks were mysteriously disappearing, victims of a bigger octopus. Bottom line: The greatest hazard to divers came from larger turtles!
"How may still I comprehend," cited the turtle. He turned and ducked his head capable of dive.
(Yawn) "Sound good to me."
Kay enjoys sleeping in, but I'm a chunk like a rooster; that is, as soon because the sun creeps over the jap horizon, my eyes pop open. I'm what you would call a morning adult, wanting to rise and choked with joy that I get to exist another day. After brushing my teeth and smearing on some deodorant, I placed on shorts, tank top, and shoes and hit the road. There are several routes I prefer that vary in distance from three to five miles. Since there are no nearby lap swimming pools, after my run I hit the seashore, strip to shorts, and swim lower back-and-forth among hotels. Usually, I have this ritual completed formerly than 8 o'clock, and I'm famished. I compile Kay for a leisurely breakfast and we plan our day–if you can call it a plan. It goes one thing like this:
"We best speak when there's somethin' to say. We're not like your species blatherin' on-and-on; sayin' nothin'. Except for dolphins–they're as bad as your kind. Whistle, whistle, click, click…drives me freakin' nuts."
"You're a turtle!" I exclaimed triumphantly, and again remembering the article concerning the Boston Aquarium. Could I beat him to the safety of the seashore if I had to? Probably not. Having snorkeled the islands for years, I'd seen and swam with ratings of turtles, the biggest with a shell the size of a trashcan cover. This man was extensive. "But I've not at all seen one your size in these waters. What gives?"
"Who else would I be talkin' to? You see any one else out here?" The creature seemed round. We were alone. No witnesses. Isn't that always the way?
"Say, what extent of creature are you?" I was beautiful bound I knew.
"I don't comprehend; hang round the seashore; play a little tennis; perhaps go to LaHaina for dinner…?"